Careers
Packaging Engineer
What will you do for us?
Define & validate the optimum packaging that meets customer and internal requirements (zero-defects, cost target, logistical flow, ergonomics and environmental legislation)

Active support to PCP-project team or study team towards packaging related issues

"Quality first time right" preventive validation and testing of packaging designs

Support RFQ teams with as goal to achieve new business

Integrate lessons learned into procedures (design rules, standard tests, checklists, …)

Fast and active support to customer requests, build up & maintain a good relationship

In time & accurate documentation (Drawings, R2S, RFP, Change Note, Change proposal, Reports)

Support towards purchasing department regarding supplier choice & packaging design for loudspeaker parts

Support to packaging reporting and prevention plan towards environment law.

Share knowledge with other(s) by means of support improvement projects, train and follow up other packaging related people (SQE, purchasing, production)
What can you bring to PSS?
Academic/professional Qualification: Master's degree in product or packaging design

Expertise/Skills: packaging materials (cardboard, thermoforming, paper pulp, labels, pallets, …), 3D CAD software (preferably Creo) and Office tools

Language Skills: fluent in English (both written and spoken), Dutch is a plus.

Personal Attributes: passionate in packaging design, team minded person and capable of working independently
What can we offer you?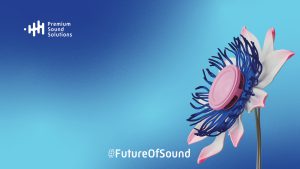 A versatile and challenging role with a lot of autonomy in which you can leave your mark and continue to develop.
A sustainable company that also invests in your development
An attractive salary and great company benefits
A full-time contract of indefinite duration.
Working place is Dendermonde combined with working from home.
Commencement of employment: as soon as possible.
SOUNDS GREAT?
Send your resume to 
talent.belgium@premiumsoundsolutions.com
Belgium

Sales Automotive / Consumer office
Dendermonde, Belgium
Hoogveld 50
9200 Dendermonde